GALLERY
Pakistan Army Responds In Wake Of A Possible War - 2002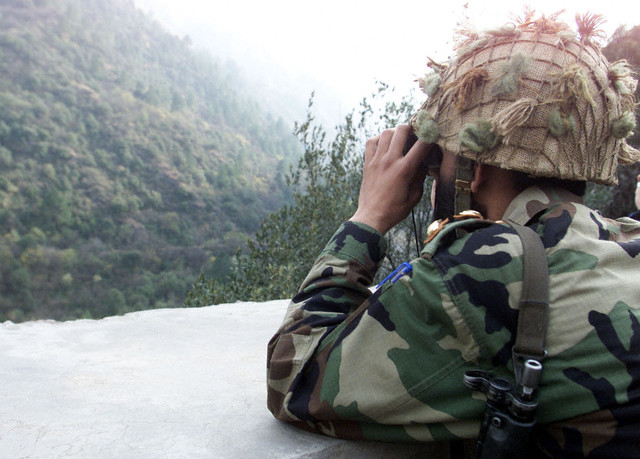 An officer looks through his binoculars into the Indian side on the Control Line in Chakothi sector.




Pakistani soldier communicates as he looks over the Indian side at his post in Punch sector at the Control Line.




Vice Chief General Mohammed Yusuf meeting the officers at the front line.




General Musharraf addressing the troops in Lahore, Lt Gen Zarrar Azeem is also seen in the back ground.




Pak Army soldiers patrolling the Control Line in Chakothi sector.


<<<

>>>