GALLERY
Guardians of Islam

Help is from Allah and Victory is Near.




Pride of Muslim world - Chaghi mountain marks the test site of six nuclear explosions turning Pakistan into the first Muslim nuclear state.




Pakistan Army Strategic Force Command (ASFC)successfully tests nuclear capable Ghaznavi (Hatf III) Short Range Ballistic Missile with a range of 290km. 13 February 2008




Soldiers praying at the highest battfield of the world.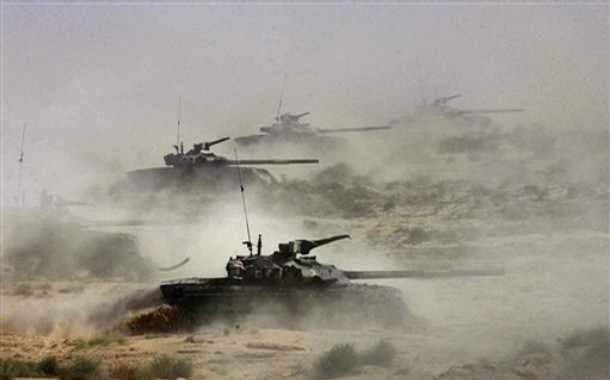 Pakistani tanks move forward during Exercise Zarb-e-Hadeed, aimed at enhancing professional competence of troops.




Pakistani soldiers raise Takbir during the 2002 standoff with India at the LoC during the visit of vice chief Gen. Yusuf Khan.




Pakistani gunners loose hell targeting the Indian main supply route NH-1 during the Kargil conflict in 1999.




Pakistani soldiers pray and raise Takbeer before moving to a forward post on the Siachen glacier.




A view of Pakistani troops during the Pak India 1965 war.




Soldier warms his chest reading his Quran at an army masjid in Gyari near Siachen.




Hurr volunteers from the Sind tribal area guard the Pakistani frontier during the 1965 war.




Pakistani troops raise Takbeer and increase their motivation during Kargil conflict.




View of soldiers in their training.


GALLERY